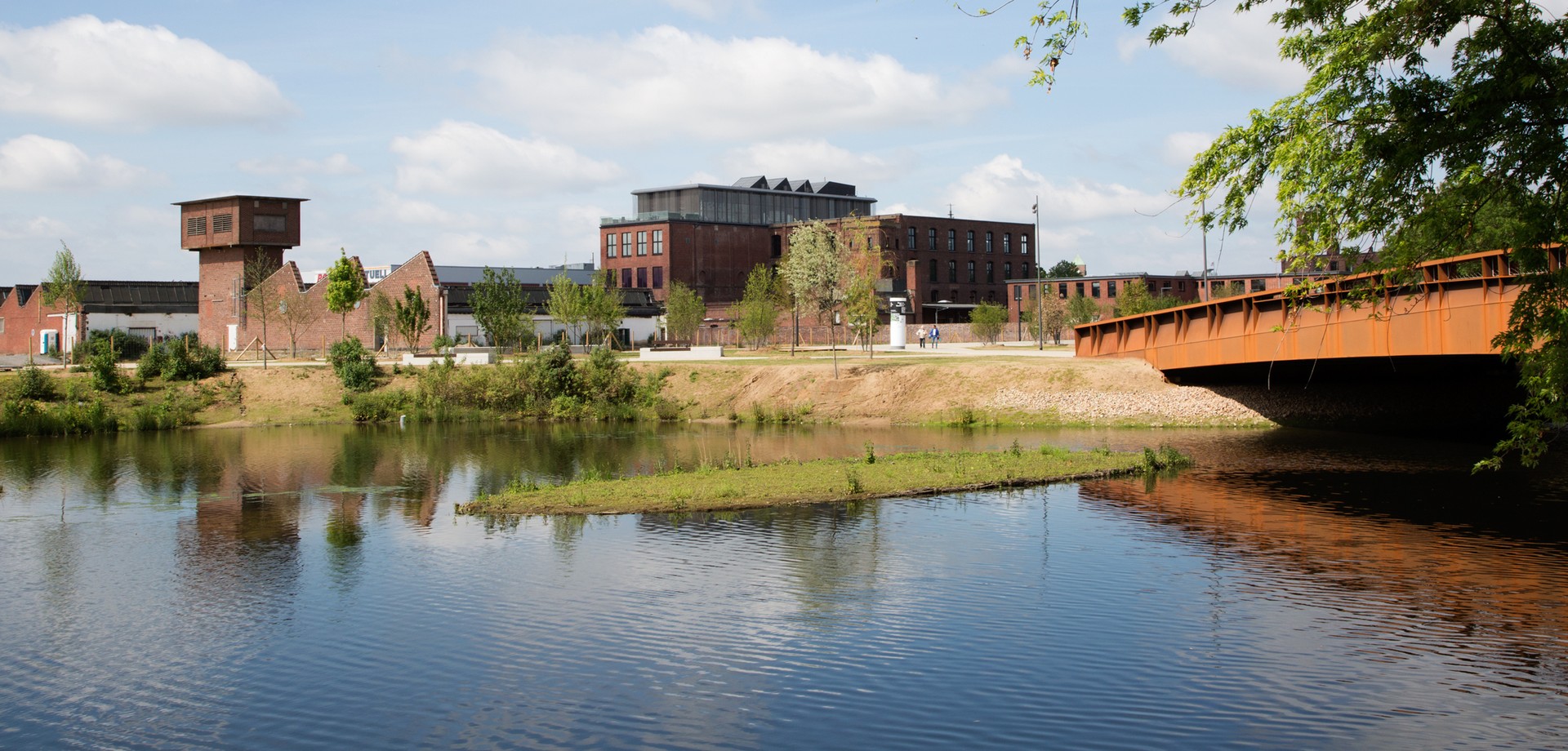 The Bocholt Textile factory
Fashion, design and technology
The Bocholt Textile factory, featuring a weaving mill and a spinning mill, is located in the heart of a new cultural quarter between the city centre and Lake Aa. The two sites are connected by a bridge over the river Aa. Visitors to the impressive rooms in the old Herding spinning mill can gain exciting insights into past and present technology, as well as learning more about the history of fashion and contemporary design. There are daily demonstrations on the vintage looms in the weaving mill, and you can also visit a fully furnished working-class dwelling with a flourishing garden.
Opening hours
Weaving (all year round) and spinning (May – October):

Tuesday-Sunday and public holidays 10 am - 6 pm
Final admission 5.30 pm

Closed: Mondays (except public holidays) 
Contact
LWL-Museum Textilwerk
Industriestraße 5 / Uhlandstraße 50
46397 Bocholt


Tel: 02871 - 21611-0

Admission charges
Adults: 4.00 Euro
Adults in groups of 16 persons or more: 3.50 euros
Reduced*: 2.00 Euro
Children, young people, pupils: free
* Those entitled to a reduction are recipients of current benefits under the Social Security Codes II and XII, students under 30, trainees, people doing voluntary service, people with a degree of disability of 50%.
Free admission
LWL Museums' Card, LVR Museums' Card, Deutscher Museumsbund, ICOM, RuhrtopCard (once only)